Not quite the start I was hoping for in my new role as your Head Professional since taking over on October 1st   With the current restrictions and the November lockdown in between I do not feel like I have had the chance to see many of you.  Let us hope the vaccines can get distributed quickly and we can get back to some sort of normality relatively soon. Until then, our thoughts are with everyone suffering with the disease and the front line staff who are looking after them. They truly are remarkable!
One highlight since I started on October 1st has been the only Men's Captain/Pro match we have managed to play and our victory over the formidable Ford brothers😊 I don't think Mike & Pete had been beaten in a Capt/Pro match for many years! Going into the match we knew it was going to be tough as we thought we had to give Pete 21 shots, but when we stood on the 1st tee, Pete had great delight in telling us that due to the World Handicapping System he now played off "27 off the White Tees, and Mike was now off 17!"  3 down after 4 holes and we were up against it, but we dug deep and won the match 2&1. It was a great match with lots of banter as you would expect. Many thanks to Pete, Mike and Iain. I really enjoy the Captain/Pro matches and they certainly make you focus.  I do not know if we will be able to finish the rest of our matches in Iain's year, let's hope we can get some in.  I will look forward to arranging some matches from April with Caroline and Derek and we will get some dates together and send them out as soon as we can.
As usual I will be entering a few Pro Ams, hopefully, this year and will be looking for team members to join me. I managed to play in two Pro Am events in 2020, both in September. They were both organised extremely well and very Covid safe. I will send a list out of dates as soon as I can for the 2021 schedule. They generally get filled up very quickly, so please let me know if you would like to be considered. They are fun days out and our aim is always to come back with a prize😊
2021 will be my 8th year as a Callaway ambassador which I am extremely proud of. This allows me to test all the new equipment and to play with the latest clubs from one of the leading manufacturers in Golf which is a real privilege. As soon as I have my new equipment for this year, I will do a "What's in the bag" and show you my set up for 2021, I cannot wait! As you might have seen we now have a new member of the Callaway team, Jon Rahm. What a signing for Callaway. Hopefully they can help him to regain his number 1 spot in the world. One to watch out for in 2021.
https://eu.callawaygolf.com/en/gb/search?cgid=jon-rahm-staff
There are lots of product launches due in the coming weeks from the manufacturers. Callaway are bringing out the new Epic range and a new range of forged irons that look fantastic!
Taylor Made are bringing out the new SIM 2 range, which Alice, being a Taylor Made ambassador, will be playing. When she has her new set, we will do a "What's in the Bag"
Ping also have a new product launch.  We attended a virtual presentation on the Ping G425 products last week. I have to say the range looks great and will be worth considering for all you Ping fans out there.
Cobra introduces the RAD Speed range.  Another great performing range from Cobra. In the last three years, Cobra have gone from strength to strength and are now one of our biggest sellers. Tom is in the process of ordering his Cobra clubs for this year and again, a "What's in the bag" will follow.
https://www.cobragolf.com/radspeed
By the time we are back open we will have all the new demo products available for you to try. We stock 7 of the major brands in golf at Parkstone: Callaway, Taylormade, Ping, Titleist, Mizuno, Cobra and Yonex are all available to trial and with the latest Trackman and Flightscope Launch Monitor Technologies in use we really can find the most suitable clubs to suit your game and help your golf.
Keep any eye out for the upcoming newsletters that Steve will be sending out. We will talk about the features and benefits of the new products as and when they are launched and will be able to book some fittings for you to try the new equipment on our return.
Speaking of technology, over the November lockdown, Tom, Alice and myself put the finishing touches on our indoor swing studio. The indoor proposition allows us to teach throughout the Winter. With Trackman and Flightscope launch monitors and the Hudl Technique video app, we can record your swings, share the data it produces with you to ensure you get the most from your lessons with one of the P.G.A team whilst keeping warm, and dry!  
It also allows us to custom fit the longer hitters, who cannot be fitted outside due to the length restrictions of the outdoor range.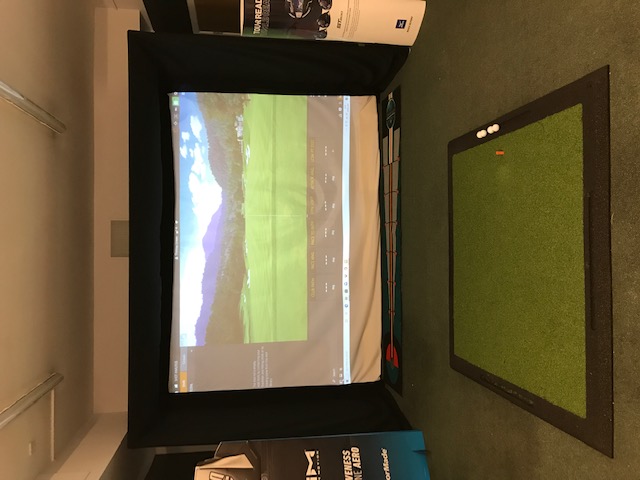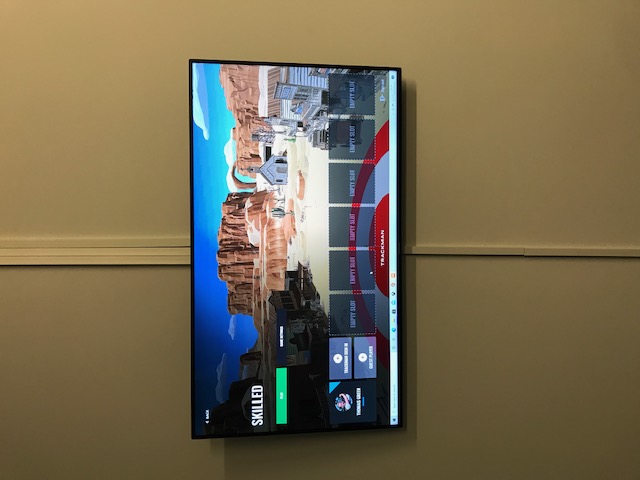 We are really pleased with the indoor studio and would like to thank James Fuller and the committee for their support in helping us get it up and running.
Why not book a session with either myself, Tom or Alice to experience the new indoor studio, when restrictions allow of course.
With all this free time, I am sure I'm not the only one in catching up on some box sets so I thought I would share my top three:
The Undoing on Sky
Traces on BBC iPlayer
Mr Mercedes on Amazon
And as the 80s was my time (I know what your thinking, I'm not old enough) Cobra Kai on Netflix, which is based on The Karate Kid, great for reminiscing with the original characters in it😊
Enough from me for now. Keep safe and well, I can't wait to get the 2021 season underway.
James
Head Professional